China, Gambia resume diplomatic ties
Mar 21, 2016 Gambian foreign minister Neneh MacDouall Gaye recently met with his Chinese counterpart Wang Yi in Beijing, where they jointly signed a communiqué on the resumption of the diplomatic ties between the two countries.
The two sides agreed that resuming the diplomatic ties is the common wish of both countries.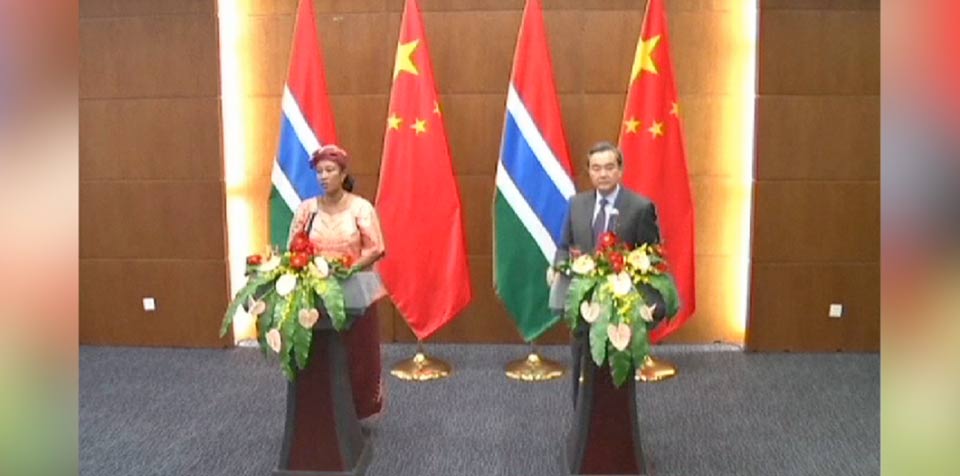 Speaking to this effect, Wang Yi said:
"Sticking to 'One China' policy is the premise and political foundation for China to establish and develop diplomatic relations with any country. For more than two year, Gambia has demonstrated its sincerity and determination and has made the right choice on this matter,"
Also commenting on the accord, Neneh Macdouall Gaye said:
"The Islamic Republic of Gambia recognizes the importance and the reality of 'One China' policy and the national reunification, peaceful reunification. And the Islamic Republic of the Gambia, the president, the government and the people of Gambia will support this initiative and will support this policy,"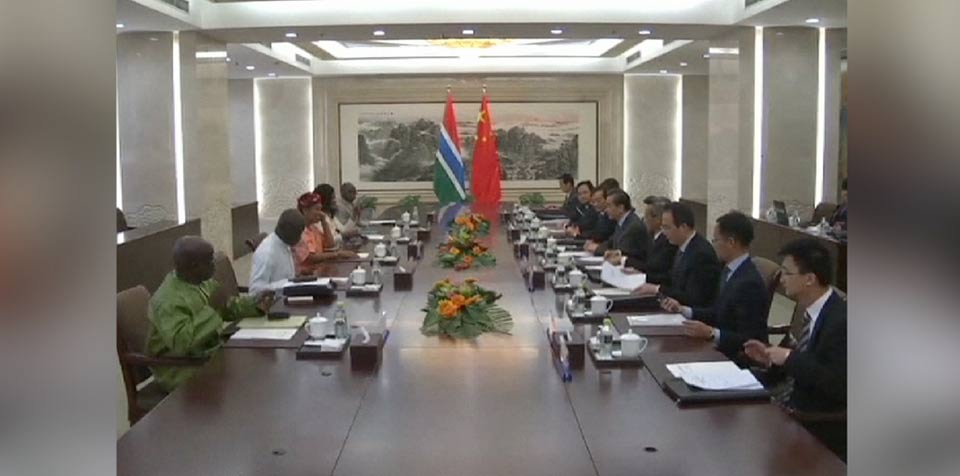 China established diplomatic ties with Gambia in 1974, however in 1995; Gambia cut its diplomatic ties with Beijing, shifting to Chinese Taipei.
The two sides both agreed to enhance communications at all levels and develop cooperation in six fields including agriculture and forestry, processing industry and manufacturing, investment and trade, infrastructure, human resources development and humanity.