Democratic presidential candidates campaign ahead of primaries
Mar 16, 2016 Democratic presidential candidates Hillary Clinton and Bernie Sanders recently held campaign rallies ahead of the presidential primaries.
Clinton's campaign train took her to the Mount Zion Church in Cleveland, Ohio. While addressing worshipers she said:
"Now I'm sure it's not enough if you want to be president of our country to tell people what you're against to point fingers to scapegoat to blame. We are a country that lives on hope and opportunity and making the future better, than today and yesterday"
She then went on to promise her voters "change."
"I need your help your support your cause and your guidance and you help on Tuesday. And I promise you If you come vote for me I will work my heart out every single day to make the changes we know we need"
Elsewhere, Clinton's rival Bernie Sanders also hit the trail in Affton, Missouri.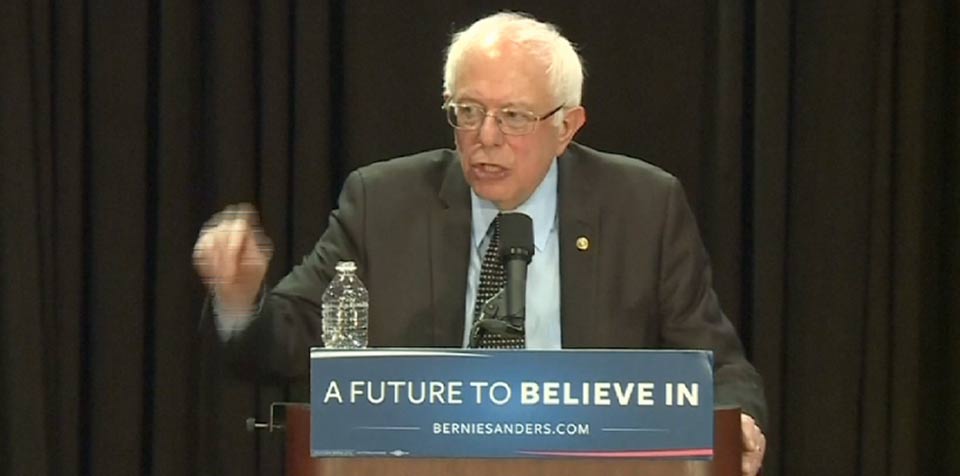 While address his cheering supporters, he said:
"Trump's dividing us up, the American people will defeat Donald Trump because they understand that community helping each other Trumps selfishness. And most importantly the American people understand what every religion on earth has taught us Christianity Judaism Islam Buddhism that at the end of the day love trumps hatred"
Four Republicans along with Clinton and Sanders are vying to succeed President Barack Obama in November.