EbonyLife TV Chief Executive, Mo Abudu Speaks up for women and Africa at MIPCOM
Mo Abudu, Executive Chairman and CEO of EbonyLife TV, Africa's first Global Black Entertainment and Lifestyle network, was a speaker at the 2014 MIPCOM's Women In Global Entertainment Power Lunch which held at Auditorium Esterel, Palais des Festivals, Cannes, France, on Monday, October 13, 2014.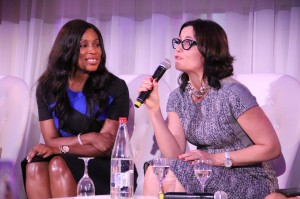 Mo, who grew up in the UK and Nigeria, has been hailed by Forbes magazine as the first African woman to launch a pan-African TV network, selected by The Hollywood Reporter last year as one of the 25 Most powerful Women in Global TV, and voted 2014 Entrepreneur of the Year by WomenWerk, the New York-based Ivy League-inspired organization.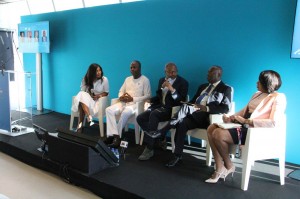 Mo, acclaimed by CNN's Leading Women programme as the woman who 'conquered the continent' as a result of her vast and sterling contributions to the growth and development of the African media and entertainment industry, spoke on the topic – "Driving The Quest for the Audience: Channel distribution strategies for success".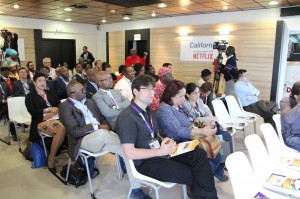 "I am representing EbonyLife TV, female executives in our company, African female practitioners, as well as would-be African female practitioners in the media and entertainment industry at large," she said of her participation in the Power Lunch.

"This is the age of women empowerment and advancement in the media as well as in every other viable sector of the African and global economy. Women must rise and take their place as equal partners."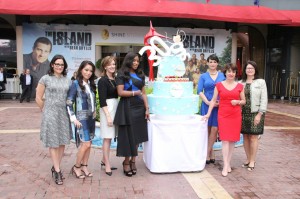 Mo was also a key speaker at the Global Hotspots on Nigeria, organized at the 2014 MIPCOM by the Nigeria Broadcasting Corporation and titled, "Expanding Horizons in Nigeria: The Nollywood Case Study".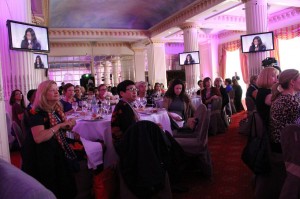 The Women In Global Entertainment Power Lunch is sponsored by Lifetime Networks. EbonyLife TV was a partner for the inaugural Global Channel Distribution Day.