Mexican actor Eugenio Derbez honored with star on Hollywood Walk of Fame
Mar 15, 2016 Mexican actor Eugenio Derbez was recently honored with the 2,576th star on the Hollywood Walk of Fame in front of hundreds of fans.
Derbez, a beloved and influential figure in Latin American cinema and television, received the star accompanied by his immediate family and staff.
The 54 year old, who dedicated the star to his four children, said:
"Every corner of this star is for each and every one of you. I know that I wasn't there in many occasions, in many important dates or perhaps I wasn't there in situations when you needed me the most, but I can't go back in time, so every time you see it, I want you to feel that you helped me build it by understanding my absences,"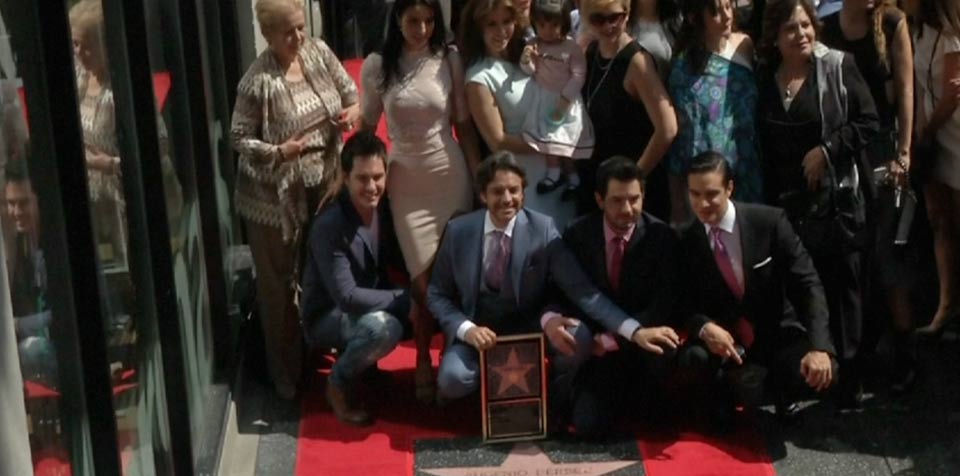 Although Derbez's presence in English-language films and television is rather recent, his work dates back decades for the Spanish speaking audiences as an actor, writer, director and producer.