Nollywood actress Ireti Doyle attacked by robbers in traffic
Oct 27, 2015 On a sad note, Nollywood actress and producer Ireti Doyle has been attacked by robbers while in traffic in Lagos on October 14.
The Nollywood star recently took to her Twitter account to call out on the new Lagos State Government Akinwumi Ambode to tackle the men of the underworld, as she had gotten her car window smashed; her wrist slashed and robbed of her iPhone.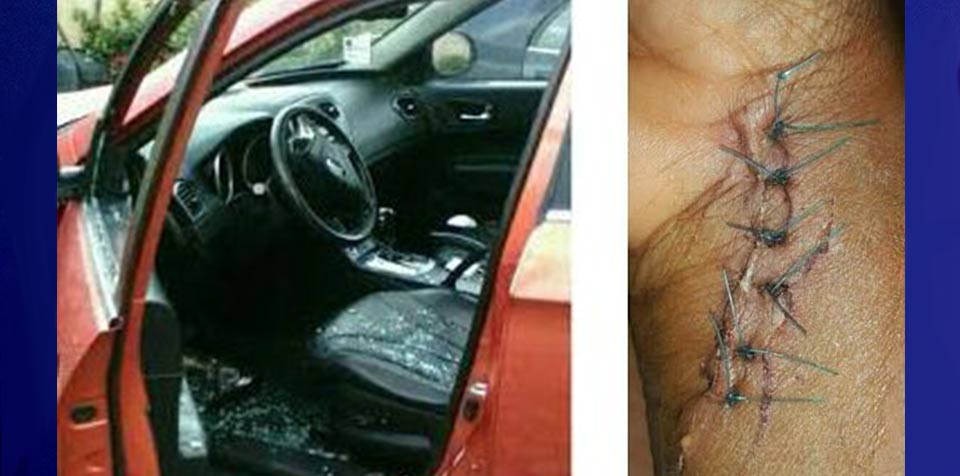 The Star of EbonyLife Films' debut movie "Fifty" who had just returned to Nigeria from the premiere of "Fifty" in London recounts that she got 6 stiches on her wrist, putting up pictures on her Twitter page.
Get well soon dear!