Ruto's political base celebrates ICC ruling
Apr 11, 2016 Judges at the International Criminal Court recently threw out charges of post-election violence against Kenyan Deputy President William Ruto.
In a complex ruling, the judges declared that there was no case for Ruto and his co-accused, Joshua Sang, to answer.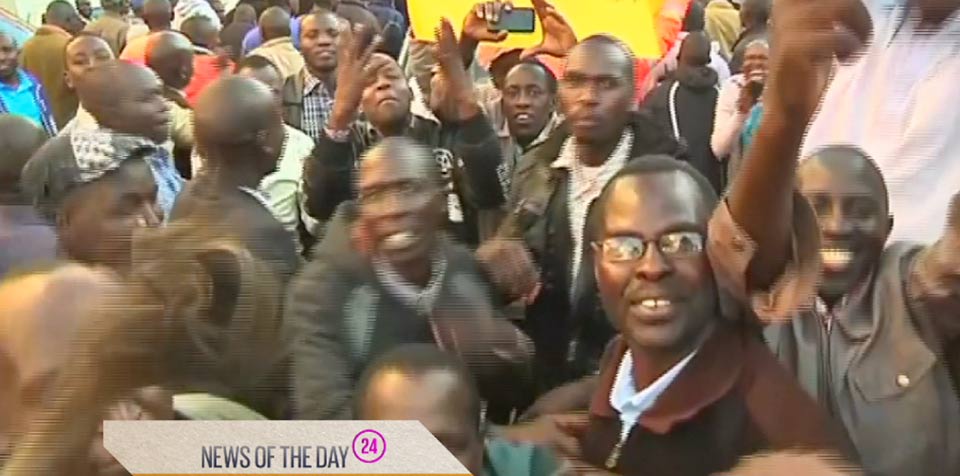 Speaking at a news briefing in Nairobi, Kenya's post-election victims' lawyer Wilfred Nderitu said that the court's ruling came as a disappointment to his clients. However, the absence of an acquittal in the Ruto and Sang cases means the ICC is free to bring fresh charges in future.
"It's a decision that we must respect. Of course there is no doubt that it will come as a disappointment to the victims but it is my hope if not anything else to ensure that the highest authority at the court has dealt with it. It is my hope that there will be an appeal by the prosecutor."
Some residents of the capital expressed their happiness at acquittal. Stephen Gitau said:
"We don't want anything else, we should be given a holiday tomorrow, the whole of tomorrow we should celebrate, we should not go work. The president should announce today that tomorrow is a holiday and can even continue for the whole week, because we are very happy, even my heart is busting with joy. We are very happy."