Bayern Munich return to training pitch after stunning comeback against Juventus
Mar 21, 2016 Few days after springing a stunning comeback against Juventus in the Champions League, the Bayern Munich thrilled they fans again at their training session.
The Bavarians earned a 6-4 aggregate victory after a shaky start, coming back from two goals down to score twice in extra time to beat last season's finalists 4-2.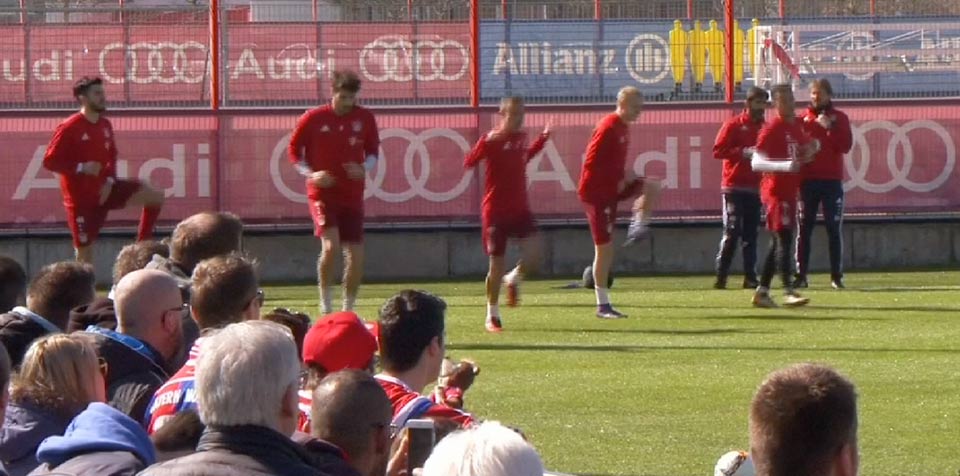 Speaking about the victory, Bayern Munich fan, Christian Reuter, said:
"We were in the stadium, which was really exciting of course. Bayern were very weak in the first half, weaker than I have seen them for a long time. They played better in the second half, they fought a bit harder and luckily managed to force extra time, and after that it was a brilliant game. By the end they had earned their victory."
Also commenting about the victory, another fan Nassim Matar, said:
"Yes, we missed Boateng, Arjen Robben and Martinez, but we managed it even so, thank God."
The win effectively sent them through to the Champions League quarter-finals and brings them one step closer to the treble of titles they are chasing this season.
Bayern is aiming for a record fourth consecutive Bundesliga title as well as the German Cup in what is coach Pep Guardiola's last season in charge.