EbonyLife TV hosts young professionals and Professor Jega at Afternoon Tea
LAGOS, NIGERIA (2015); Africa's first Global Black Entertainment and Lifestyle network, EbonyLife TV, hosted young leaders and professionals to an exclusive meeting with Professor Attahiru Jega, Chairman Independent National Electoral Commission (INEC), on Saturday, June 20, 2015, at the Wheatbaker Hotel, in Ikoyi, Lagos.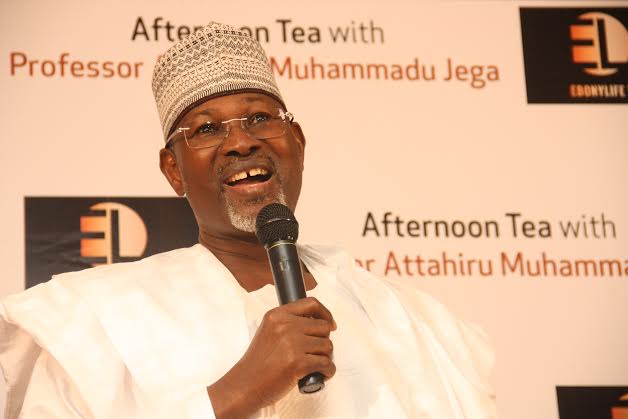 The venue brimmed over with invited guests drawn from a pool of leading young professionals from various occupational sectors who came to converse with the respected professor about his experience as Nigeria's most powerful electoral official.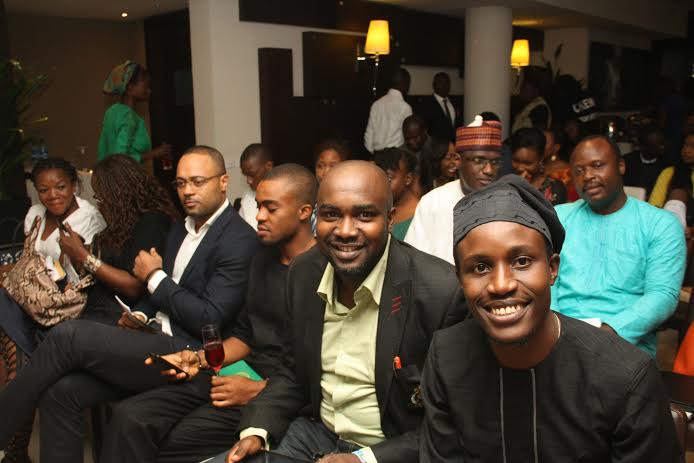 The master of ceremony was Ebuka Obi-Uchendu, a co-host of the highly rated The Spot on EbonyLife TV and host of Nigeria's most watched youth-oriented television show, Rubbin' Minds.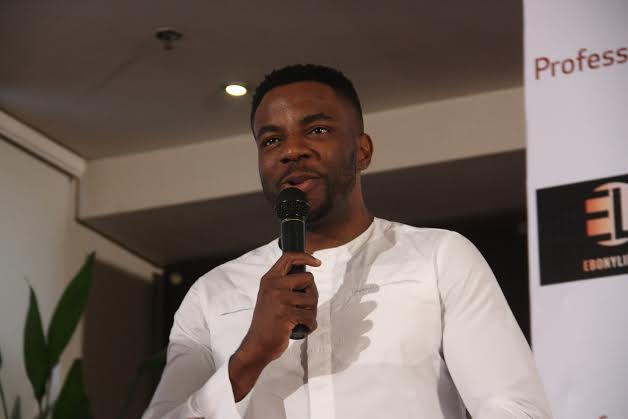 Nikki Laoye, recording artiste and project manager at Wahala media entertainment, did a sonorous rendition of the Nigerian national anthem, to set the stage for what, characteristic of EbonyLife TV activations, turned out to be an amazing and rewarding event.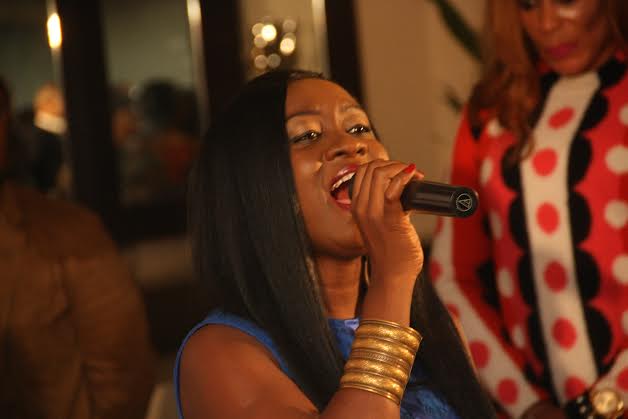 Executive Chairman and CEO of EbonyLife TV, Mo Abudu, gave a powerful opening address on the event. With great introspection, the Queen of Chat welcomed everyone and summarized the 2015 electoral dispensation with passion and magnanimity.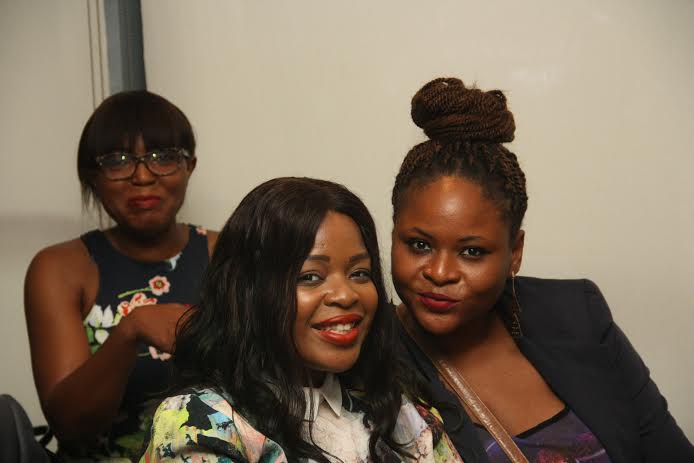 Yemi Adamolekun of the Enough is Enough fame gave a rousing opening remark as the conference kicked into the reading of Professor Attahiru Jega's highly inspirational citation, followed by a brief comment by Jega.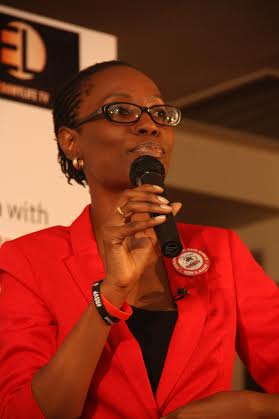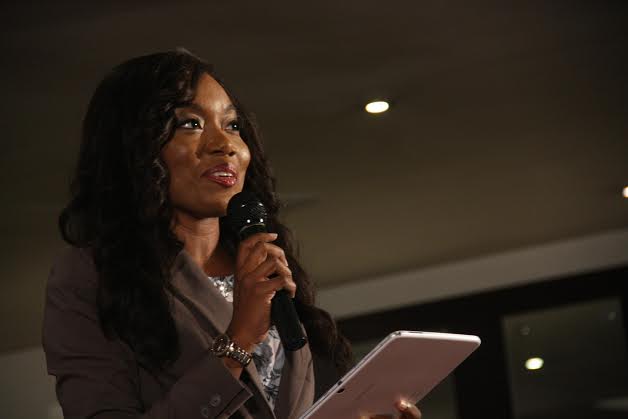 The televised event, which then burst into an exciting gale of questions and answers between Professor Jega and the guests, reached a crescendo with the presentation of an award to the Professor. The award celebrated Professor Jega as "a Champion of our collective aspirations for free, fair and violence-free elections".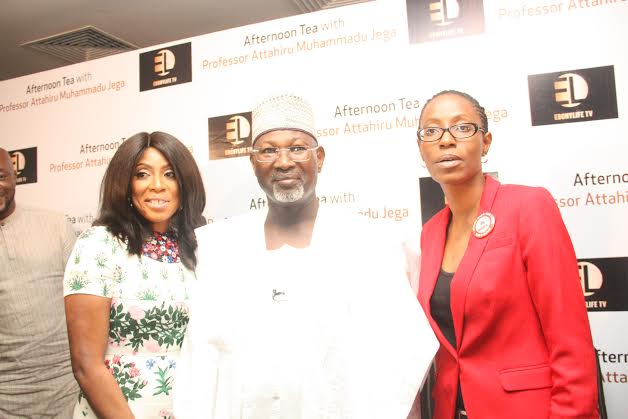 "It is important for young Nigerians to ask questions; the Nigerian youth were a big part of the last general elections," said Mo Abudu, Executive Chairman and CEO of EbonyLife TV.  "We want Nigeria's future leaders to grasp not only the importance of the elections and its ramifications for the country, but to begin to build upon it by truly understanding the legacy left by Professor Jega," she concluded.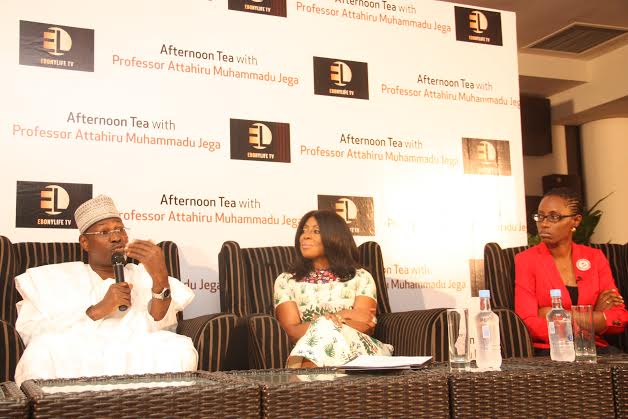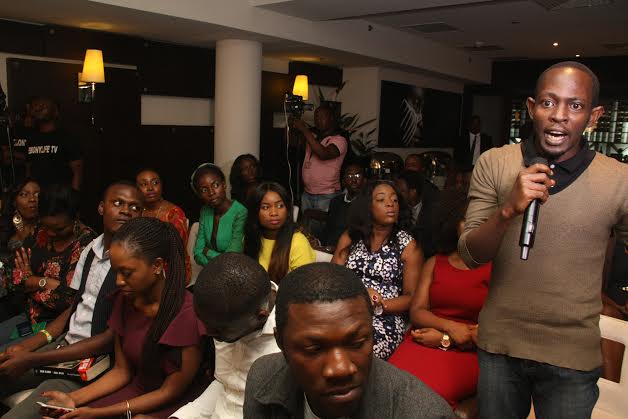 Error! Please select a Slide Set via the Gallery > Datasource.