Ethiopia airlines flies first all-female crew flight
Nov 24, 2015 Ethiopia Airlines recently dispatched its first ever all-female operated flight. Every aspect of the journey was handled by women, from the ground crew, aircraft maintenance to traffic controllers.
Captain Amsale Gualu and co-pilot Selam Tesfaye were charged with flying the crew and passengers to Bangkok, Thailand.
Speaking about the experience, Selam Tesfaye said:
"This a very exciting day because the whole flight is being operated by women, the cabin crew are women, the flight crew are women and maintenance personnel are also women, air traffic controllers are women so it is a legendary day for Ethiopian Airlines and it is exciting to be a part of this is a very big deal,"
The state-owned carrier, a third of whose employees are women, said it wants to empower women in the country and encourage them to join the aviation industry.
Captain Gualu said:
"For the society I'm sure it would be a good opportunity to create awareness. Though the society has changed but we still need to go a lot, still we have a lot to go so I'm sure this will be a good opportunity for the society to show that everything can be done by women,"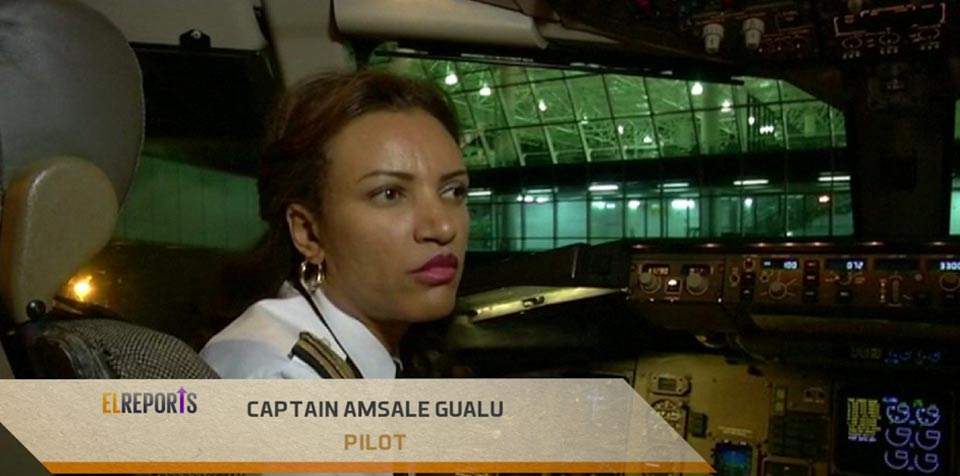 Getachew Zeleke, a passenger on board the flight said he was excited to see an all-female crew.
"I really consider myself lucky to be part of this journey and I am really happy, more than I explain, to be part of this historical trip that is run by women,"