Groundnut soup
Matse takes us back to our roots with her scrumptious Ewhobobo with groundnut soup and Agbalumo juice. A traditional meal packaged in a modern way.
Groundnut soup
Serves 4
Delicious soup made from roasted groundnut paste cooked with an assortment of meats and spices.
Prep Time
10 min
Cook Time
40 min
Total Time
50 min
Ingredients
2 cups of roasted groundnut
3 cooking spoons of vegetable/olive oil
1/2 medium sliced onion
1 small tin of tinned tomato paste
An assortment of meat (tripe, cow leg, beef, abode, roundabout, ponmo etc.)
Smoked fish (if using)
Dried pepper (Cayenne pepper)
2 heaped tablespoons of crayfish
2 roasted iwo/erhe
Seasoning cubes
Salt
 Instructions
Blend roasted groundnuts in the dry mill of your blender, then transfer to the liquid blender and grind until it forms a very smooth paste.

In a pre-heated pot, add oil and the onion slices. Fry until translucent and not brown.
Pour in the groundnut past and cook for 10 minutes making sure to stir frequently to avoid burning
Then add the tinned tomato paste.
5.  Add the blended crayfish and stir.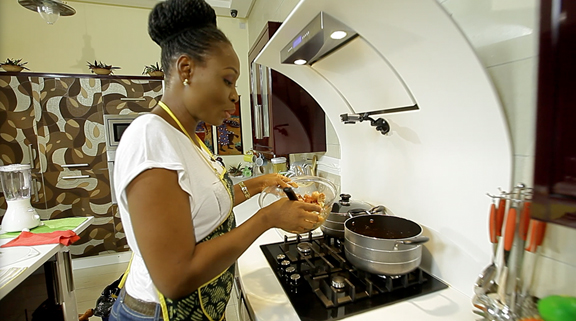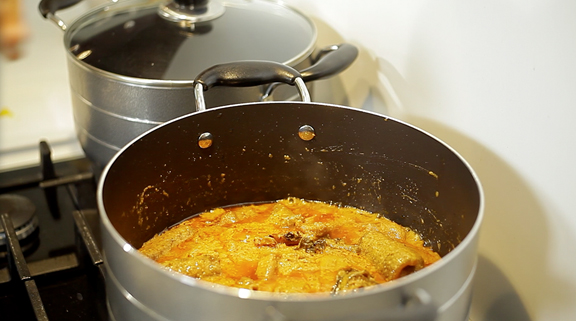 Finally, roast the iwo/erhe over direct flame and throw into the cooking pot. Cook for a few more minutes and serve.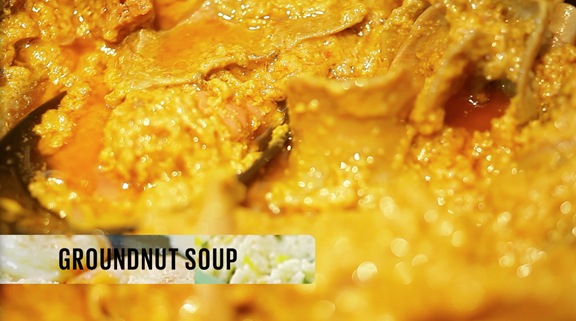 Notes
* Serve warm.
* You can add less than a handful of washed bitter leaves, scent leaves or pumpkin leaves at the end of the cooking if you wish.
Eghwobobo (Eba with Plantain Swallow
Yields 1
Eba deliciously mixed with cooked plantain.
Prep Time
10 min
Cook Time
20 min
Total Time
30 min
Ingredients
1 very ripe plantain
1 cup of garri
Water to cook.
Instructions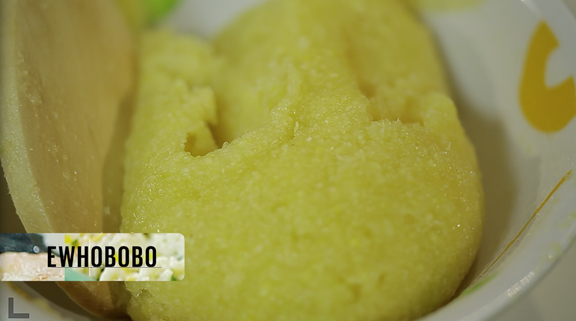 Notes
Add a bit of the water used for cooking the plantain to get the consistency you want while pounding.
Agbalumo (African star apple) drink
Yields 1
Agbalumo drink sweetened with honey.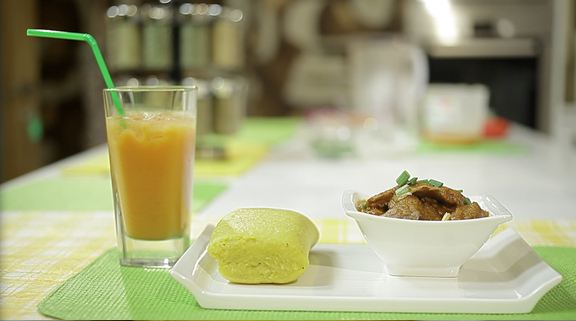 Prep Time
10 min
Total Time
10 min
Ingredients
4 Agbalumo (African star apples)
1-2 tablespoons of honey
1 cup of water/ soda water
Instructions
Wash and squeeze out the juice from the fruit, adding the flesh and a cup of water/soda water into the blender. Discard the seeds.
Blend, add the honey, then blend some more.
Strain into a glass containing ice and serve.
Notes
* Gently hit the fruit on a hard surface before squeezing. It allows you get out more juice.