Moments with Mo grows brand across Africa, selects new Co-Hosts from 4 African countries
LAGOS, NIGERIA (2015); As EbonyLife TV clocks 2 on July 1st, the channel has perfected plans to launch spin-offs of Moments with Mo in key countries across the continent in a move that is aimed at consolidating and reinforcing the position of the talk show, which has become famous as Africa's first and only syndicated daily Talk Show, as the true pan African leader in the talk genre.
The Moments with Mo spin-off will be launched simply as Moments and will closely mirror Moments with Mo in structure and style. However, Moments with Mo, hosted exclusively by Africa's Queen of Chat herself, Mo Abudu, still remains on air across the continent and on cable TV in the United Kingdom but will now appear occasionally for only a limited number of VIP interviews.
Moments will be launched in four flagship countries, to include South Africa, Nigeria, Kenya and Ghana, being the first phase of the roll out, on July 01, 2015, to coincide with EbonyLife TV's 2nd year anniversary celebration of creating and broadcasting original, premium and inspiring content with an African soul that showcases the best of Africa for a Global Black audience.
A key highlight of Moments is that each focal country will have its own homegrown Co-Hosts. Already, two Co-Hosts per flagship country have emerged through a painstaking but rewarding search. From South Africa, Pearl Thusi and Lerato Kganyago will be calling the shots; Wanjira Longaue and Amina Abdi will anchor the show in Kenya; Berla Mundi and Ama K. Abebrese will be in the saddle of Moments Ghana; and in Nigeria, the threefold of Bolanle Olukanni, Toke Makinwa and Michelle Dede will be in the spotlight.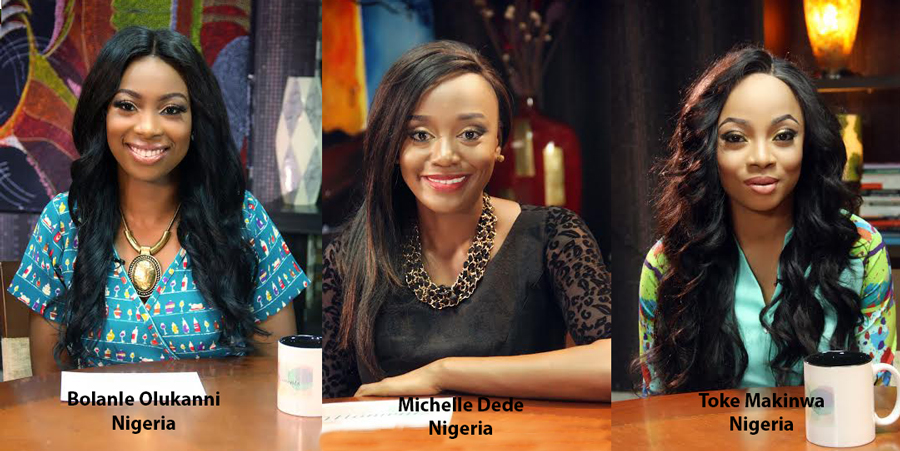 Another important feature of the new Moments is that each of the four countries will have its own array of guests. Also, each country will have its location shoot which would take place every quarter; each would also have its own full episodes featuring interesting guests and inspiring stories from across Africa; and even more importantly, demonstrate its own uniqueness through its peculiar local symbols and distinctive cultural identity, making the show truly authentic to the country in question.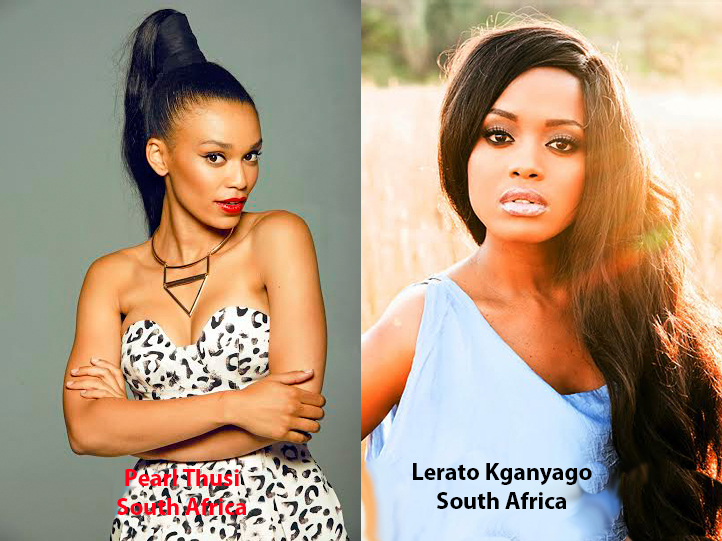 However, no matter the cultural diversities reflected on Moments from country to country, all the shows will be unmistakably bound together by a number of set props that will be unique to the format, defining it and making it single-minded to viewers across the continent.
Speaking on this development, Executive Chairman and CEO of EbonyLife TV, Mo Abudu said, "As EbonyLife TV clocks 2 on July 1st and as Moments with Mo enters its 9th year, we are excited to see the Moments with Mo brand expand across the continent of Africa in what we have called Moments. So now you have Moments Nigeria, Moments South Africa, Moments Ghana and Moments Kenya, airing across the continent on EbonyLife TV."
According to her, "Moments with Mo, which has consistently aired on a pan African scale and on cable TV in the United Kingdom for 9 resounding years and counting, will also continue to have me as its exclusive host, treating viewers to the best of VIP interviews. This however, will not air as frequently as Moments definitely will."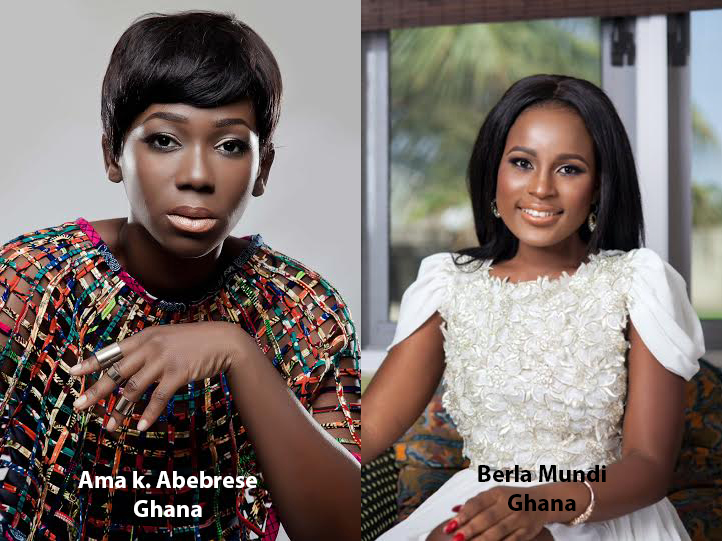 "The purpose behind the creation of Moments," she continues, "is not only to connect more with audiences across the continent, as well as offer a much wider and more divergent platform for truly pan African conversations, it is also calculated to be an exponential brand extension strategy targeted at delivering greater brand visibility and larger market shares for discerning advertisers across the continent."
For the Series Producer, Damilola Amele, "Moments with Mo is reinventing itself by birthing a Pan-Afro conversation, a new and exciting spin-off – Moments. With nine beautiful, intelligent and stylish Co-Hosts spread across four African countries, Moments is set to capture an even wider audience by connecting Africa like never before and will continue in the tradition of Moments with Mo, showcasing the greatness of Africa."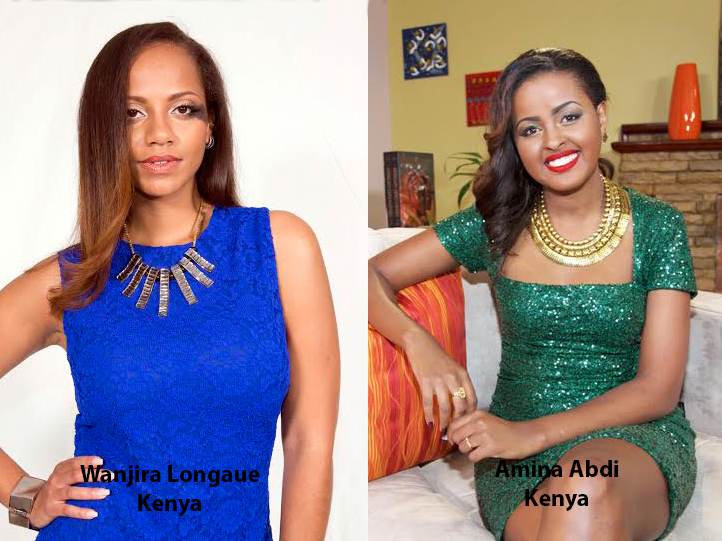 She continues, "Our target is to keep the show as one, but introduce diversity and infuse the different unique flavours from Kenya, South Africa, Ghana and Nigeria. Despite the introduction of Moments, Moments with Mo, hosted solely by Mo Abudu, the creator and CEO of EbonyLife TV, will retain its place as the longest-running Talk Show in Africa by bringing to our viewers, insightful interviews with VIP's in different fields."
About Moments with Mo
Moments with Mo has consistently been Africa's highest-rated talk show for 9 years, and counting, featuring a unique mix of big celebrity interviews, chart-topping and up-and-coming celebrity guests of different ages, experiences and backgrounds, discussing real life stories and some of the most exciting and topical issues.
Showing exclusively on EbonyLife TV, Moments with Mo is Africa's first and only syndicated daily talk show. It airs across 49 African countries and on cable TV in the United Kingdom. In just 9 years of its existence, Moments with Mo has transformed the face and flavor of African TV. It has been able to achieve this feat by constantly seeking to build and project a new, stronger, more independent and confident Africa that speaks for itself, celebrates its people and achievements, and solves its own problems.
Moments with Mo has hosted an impressive list of guests, from Presidents to Nobel Laureates; celebrities to Governors, and even the US Secretary of-State; Mrs. Hilary Rodham-Clinton, on her visit to Nigeria, as well as Christine Lagarde, the Managing Director of IMF, in addition to a honours list of African Presidents and leaders like Dr. Goodluck Ebele Jonathan; President of the Federal Republic of Nigeria; Former Head of State and President-elect of the Federal Republic of Nigeria, Mohammadu Buhari; Dr. Paul Kagame; President of Rwanda, African Business mogul and Philanthropist; Mr. Mo Ibrahim, Chief Olusegun Obasanjo, General Ibrahim Babangida; Former Nigerian Heads of State; Senator Bola Ahmed Tinubu; Former Governor of Lagos State, amongst many other notable icons.
About EbonyLife TV
EbonyLife TV, Africa's first Global Black Entertainment and Lifestyle network, was launched on the 1st July 2013, to a pan-African audience, by a license agreement with Multichoice (DStv) Africa, Africa's largest Pay TV platform. The channel is distributed to 49 African countries, including South and Southern African. Ranked as one of the most watched channels on the DStv platform, EbonyLife TV is focused at the African youth, aged 18 to 34, annually providing over 1000 hours of premium, original, and homegrown Anglo-African entertainment programming ranging from Talk, Reality, Comedy, Drama, Factual, among others. Distribution wise, EbonyLife TV also sits on the Talk Talk platform in the UK and it has equally signed agreements to distribute to Canada via Ethnic Channels Group Limited, with ongoing discussions with Virgin Media in the UK as well as other platforms in the UAE, the Caribbean and the US. In partnership with the Walt Disney Company the channel has produced Desperate Housewives Africa, based on the multiple award winning ABC Television drama hit series, Desperate Housewives.
https://www.youtube.com/watch?v=rLtRXp0JhtE
https://www.youtube.com/watch?v=xyK_SjZpgTo