Swedish Princess Victoria meets Colombian president Juan Manuel Santos
Oct 29, 2015 Princess Victoria of Sweden and her husband Prince Daniel recently met with President Juan Manuel Santos during a diplomatic visit to Colombia.
During the visit, the royal couple met with officials from an organization that reintegrates former guerrilla members into society.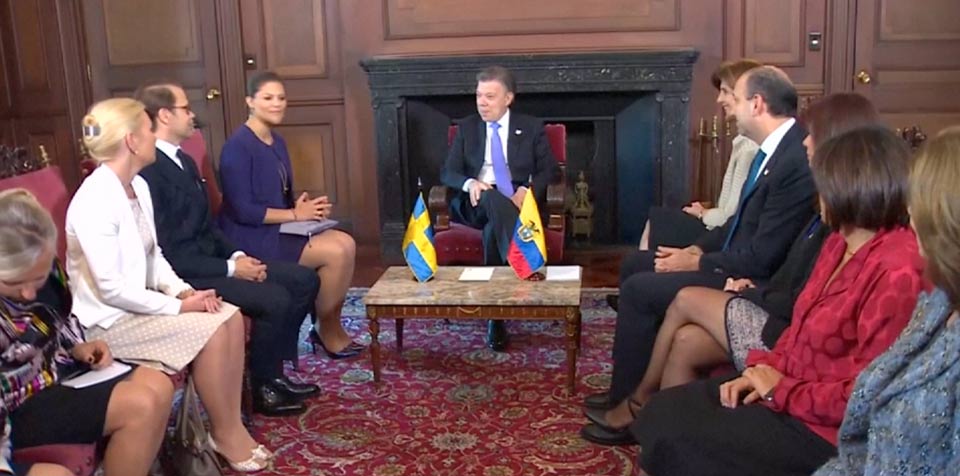 Sweden has been an international observer to the peace talks between President Santos' government and the Revolutionary Armed Forces of Colombia. Last month, president Santos and top rebel commander Rodrigo Londono pledged to end the 50-year-old war in six months.
The Swedish visit to Colombia is aimed at strengthening existing diplomatic and commercial ties between the two countries.