Zoo opened in Lagos as part of efforts to boost tourism.
Nov 23, 2015 A privately owned zoo recently opened up to the public in Lagos, Nigeria.
Located in the Omu resort, about 40 kilometers outside of the city, this unique tourist attraction houses both a zoo and an amusement park.
Olabisi Falase, the resort's Public Relations Officer spoke about the 800 million naira resort saying:
"We opened up this resort as a result of lack in the tourism industry. For a couple of people we had asked about tourism in Lagos, there really are no tourist destinations apart from only a handful. We wanted to have something unique, something that contains quite a number of activities. You know we have a zoo, an amusement park, we have a sea world, go-carting, quad-biking, and we have a fun area, play area for kids,"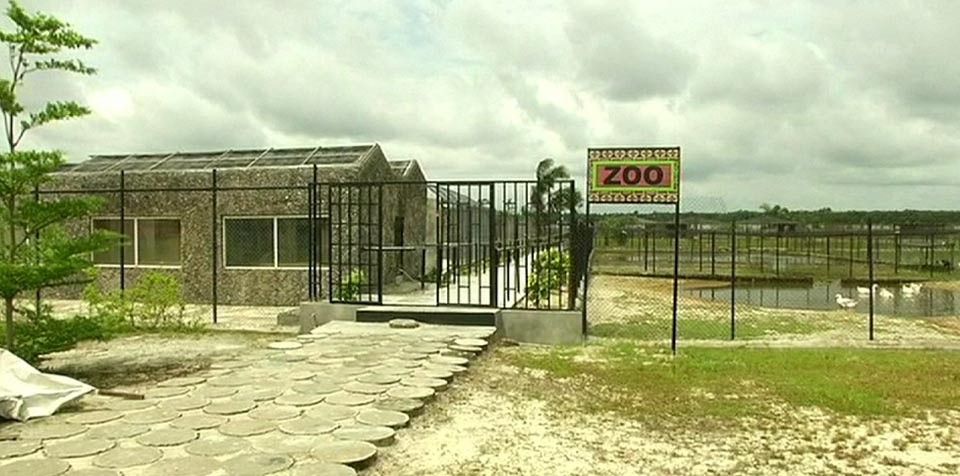 Since its opening, the resort has played host to nearly 450,000 visitors. Eze Chibuzor, a visitor at the Omu resort zoo said:
"Tourism I mean is one of the big places the government is clearly looking at, it started from the past administration, the current administration is looking at it seriously and we know it is a win-win situation for everybody because it is one the ways the country can diversify in its economy,"
Jinadu Seun, another zoo visitor said:
"I'm impressed and I can there are some other developments going on at the back also so … but I feel they can still work on it. There are still some other things you can work on like the lion should not be alone, there should be a lioness,"