Eva says she's not quitting music
Apr 4, 2016 Nigerian female rapper Eva, who recently announced that she was quitting as a music artiste, has come around to say she is not quitting music after all.
In a letter she posted to her fans on her Instagram page, Eva says what she meant to say was that she was ending the chapter where she played the role of just being a music artiste and now she begins a new more fulfilling chapter as an all-encompassing creative artist.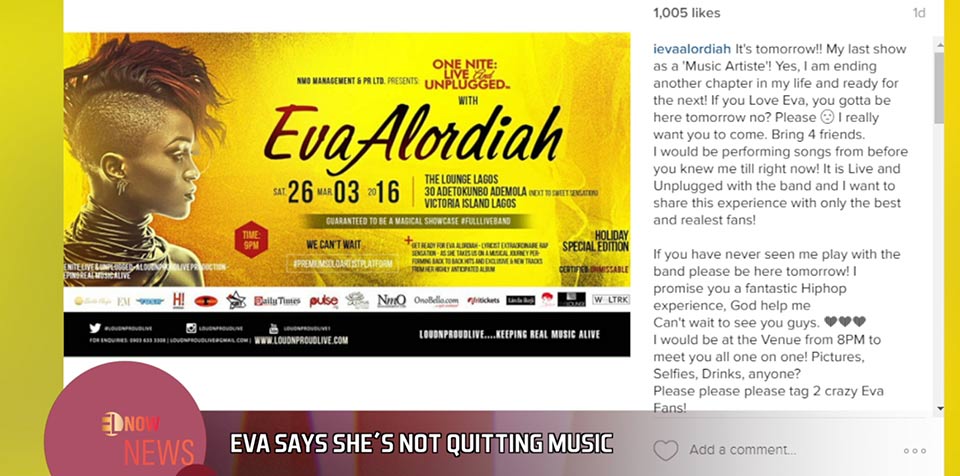 She went ahead to say she will soon be releasing a book, a collection of short stories, along with her much-anticipated debut album "1960".
She's sure getting our attention with the Instagram letters after all.