Hosting Euro 2016 is an answer to Islamist attacks, France's Hollande says
Apr 1, 2016 French President Francois Hollande recently said that hosting the Euro 2016 soccer championship is a perfect response to for last year's Islamist attacks on Paris.
President Hollande made the remarks after a visit to the French National Sports Institute to promote sports with young people.
"It is a great event because it is a sports challenge, but we wanted to make it into a cultural, social, economic and in a certain manner a political challenge, in the best sense of the word. That is to say a challenge of gathering, of unity, respect, tolerance and also find in the context that we live in, a form of answer to hate, division, fear and horror,"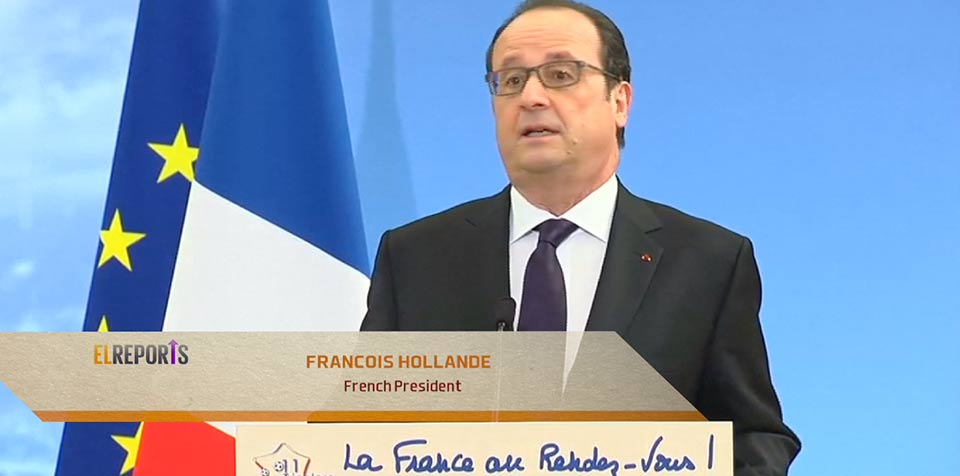 Hollande, who was also at the Stade de France on the night of the Paris attacks, went on to say that cancelling the event was out of the question.
"And this Euro 2016, not only was there never the question of postponing it, of cancelling it, what would have been said about France? What would have been said about Europe? In the face of a threat, that exists, that we cannot put aside, deny, hide, we know what happened in Paris, in Saint-Denis, we were there Mr. President (Noel Le Graet, President of the French Football Federation) and many of those who are here gathered were there as well, at the Stade de France. We deny nothing of what happened in Brussels, but the Euro 2016 must precisely be one way to respond,"