Lower fuel costs, savings to narrow Kenya airways losses, said CEO
Mar 15, 2016 Kenya Airways recently began a radical plan to cut costs as management looks to turn around fortunes at the struggling carrier.
The airline is currently selling off assets in a bid to draw down the second tranche of its $200 million bridging loan in the next one month.
This apparently is part of a broader plan to pull the carrier back from financial doldrums.
According to Mbuvi Ngunze, the airline's chief executive officer, the airline which is 26.7 percent owned by Air France KLM reported a pretax loss of $293 million for its financial year in March 2015.
"We are still in debt, clearly and we told you last year we are looking for 200 million dollars in terms of bridge money to allow us to have working capital in order to prepare the long term capital structure of the business. We drew 100 million mid-last year and we are about to draw the second 100 million to allow us to have flexibility in the business today and also to allow the creditor position to reduce. From my bottom line point of view operating profit we will see an improvement this year clearly because as we told you that the operating profit is a strong lever for us, of course the loss will reduce but we will have of course some big hits,"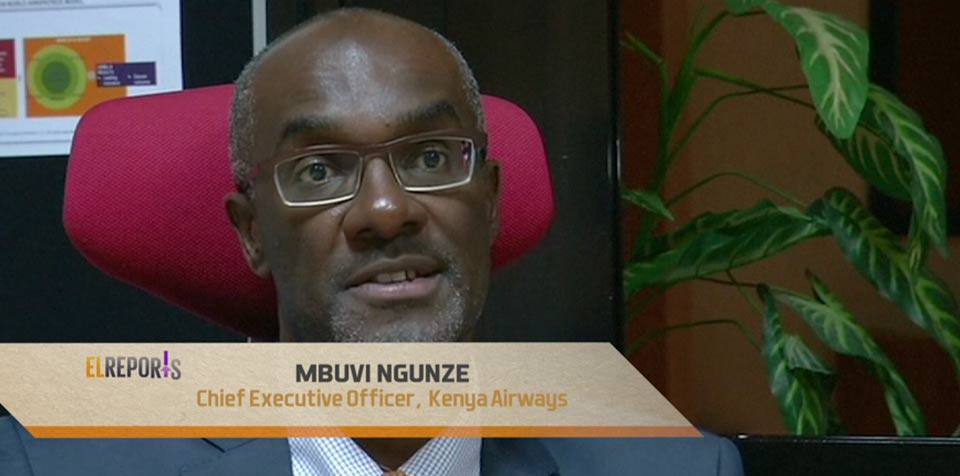 Ngunze then went on to say that the airline will receive the second $100 million tranche of its $200 million bridging loan from Cairo-based Afreximbank, within a month.
"We already made a decision about aircrafts, so today we have sold 777-200s, two of them, they are out of the network. The 777-300s we are sub-leasing those, we are sub-leasing another two 787s so all those actions have been taken; those are painful decisions in a business. People decisions are much more sensitive and the thing about people decisions is not that you can just make a casual approach to them, we have to make as part of the holistic view of the plan a solid review of where do we need to take reductions, what sort of quantum do we need, the impact of that and how to finance it"
The shakeup notwithstanding, the airline still offers the same number of available seats per km, with fewer planes though.
The CEO then hinted that flights to West Africa were seeing higher demand as Ebola cases had come to an end in the region.
"There is a mixed bag in terms of passenger demand, what I see is a sense of stability coming back in Africa having seen some reduced numbers last year particularly into West Africa where we had the ebola issues. Tourism is still taking time to pick up, but it will come back and I am optimistic about the possibilities going ahead,"