Bernie Sanders wins Alaska, Washington caucuses
Mar 29, 2016 U.S. Democratic presidential candidate Bernie Sanders recently set his sights on Wisconsin after his wins in Alaska and Washington's caucuses.
Bernie Sanders, who was aiming for a three western state sweep in a bid to overtake front runner Hilary Clinton, called on his supporters saying:
"So right now I am requesting, I am hoping, I am asking, people to help us in every way they can to make sure that we win here in Wisconsin. Thank you all very much."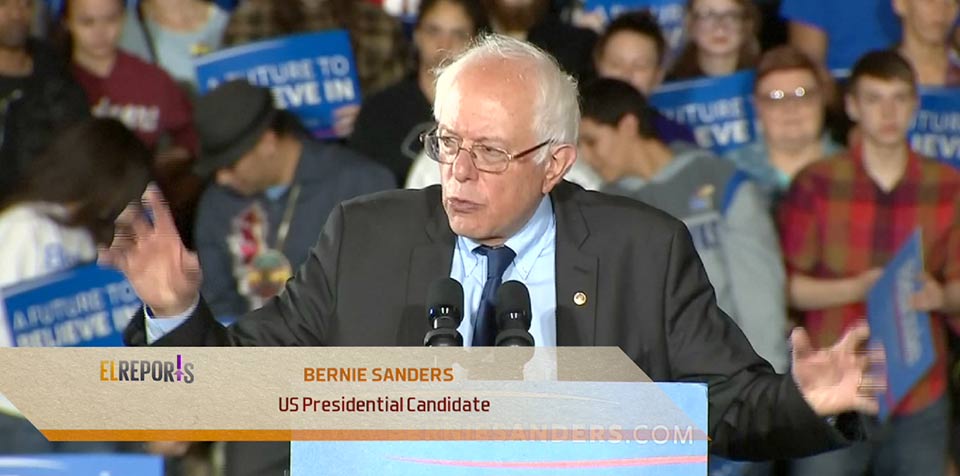 Heading into the caucus voting, Sanders had energized the party's liberal base and young voters with his calls to rein in Wall Street and fight income inequality; a message that played well in liberal Washington and the other Western states.
With 2,382 delegates needed for a party nomination ticket, Hilary Clinton has amassed 1,690 delegates against 946 for Sanders.