British artist Tracey Emin unveils first solo exhibition in China
Mar 23, 2016 A British artist, Tracey Emin, recently unveiled her new exhibition in two galleries in Hong Kong
According to her, the exhibition, which was dubbed "I Cried Because I Love You", got its name from an old watercolor she found in her studio in France.
"And then I kept playing with it and then I realized 'I Cried Because I Love You' is really positive and is really good. And I think everybody's loved someone so much that it hurts. You just feel like if you don't see them you'll implode. Like it will kill you if you don't see them. It's more about that feeling, that feeling of love. And understanding love. But it's not unrequited love. It's an impossible love and that's what I am talking about,"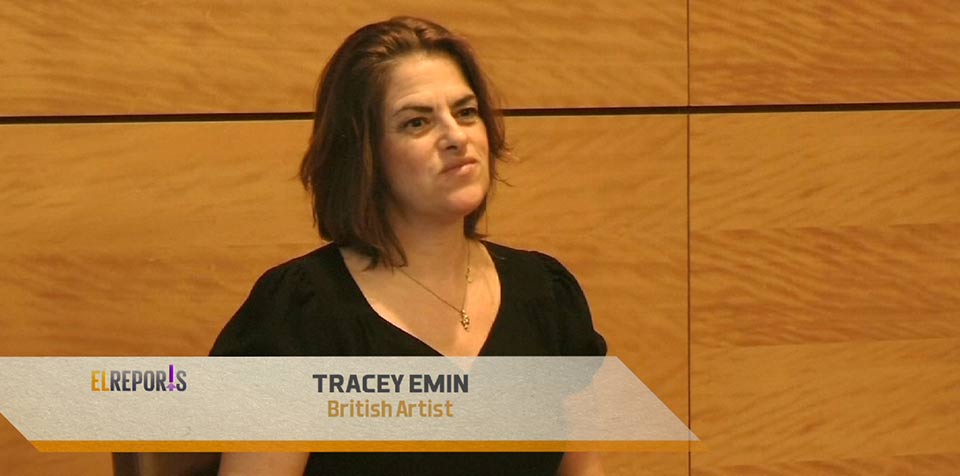 Emin, who came to prominence as an artist in the 1990s, is described as a modern day expressionist.
"And when people say that, I don't see it that I am being derivative of anything, I see it as being a compliment. Because art history and painting, there is very little you can do anymore in terms of painting, apart from really, really have this conviction and personal connection yourself,"