DRC'S Virunga Park tackles poaching with the help of bloodhounds
Mar 18, 2016 At the Virunga National Park in the Democratic Republic of Congo, Park rangers recently employed the service of bloodhounds dogs to track poachers and kidnappers within the Park.
The program, which is called Congohounds, uses dogs to sniff out bullet casings, ivory and track poachers.
With only 250 rangers covering 7,800 square kilometers of the ranch, the canine noses are giving rangers an advantage, particularly when it comes to sophisticated elephant hunters.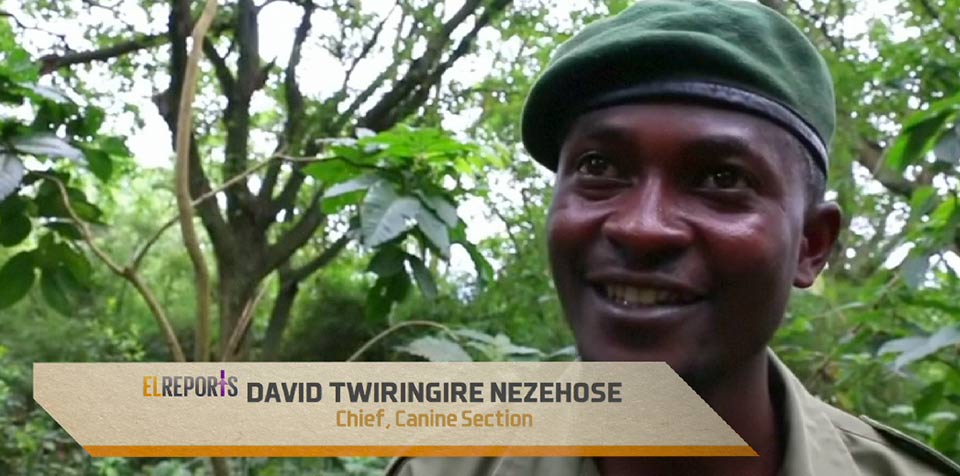 According to David Twiringire Nezehose , Chief of the canine section, park authorities are hoping that the canine unit will help protect vulnerable species from poachers.
"I was directly assigned to the special team of the canine section, and I became spellbound by the mission those dogs execute in the park, it really touched me, especially since I did not like dogs before,"
Virunga, which has been a UNESCO world heritage site since 1979, is home to more than 218 species of mammals, 706 species of birds, 109 species of reptiles and 2,000 species of flora.
Virunga is also home to the Mountain Gorilla. Although a lot of effort has gone into protecting the mountain gorilla, the elephant population has not fared as well.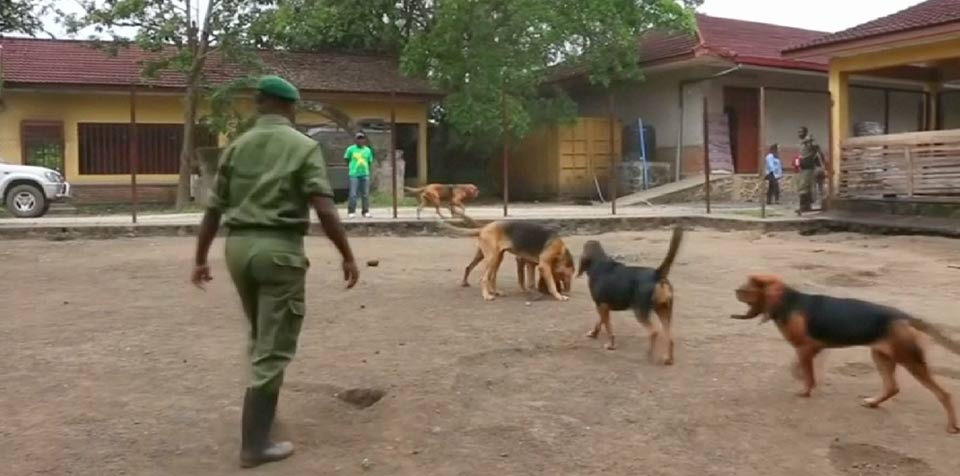 According to park authorities, poachers in Congo have killed a fifth of the elephants in Africa's oldest national park in recent years.
Speaking to this effect, Emmanuel De Merode, Director of the park said:
"The elephant population we haven't been so successful. That one is continuing to decline. We're trying very, very hard to address that but the price of ivory is an enormous challenge to overcome given the number of uncontrolled armed men in the park,"