Pacquiao gets ready for final fight
Apr 4, 2016 Philippine boxer, Manny Pacquiao, recently talked about retirement ahead of his fight with rival Tim Bradley.
Pacquiao, who is making a bid for a seat in the Philippines Senate in May, joined his trainer Freddie Roach for a workout in front of the media at the Wild Card Boxing Club in Los Angeles.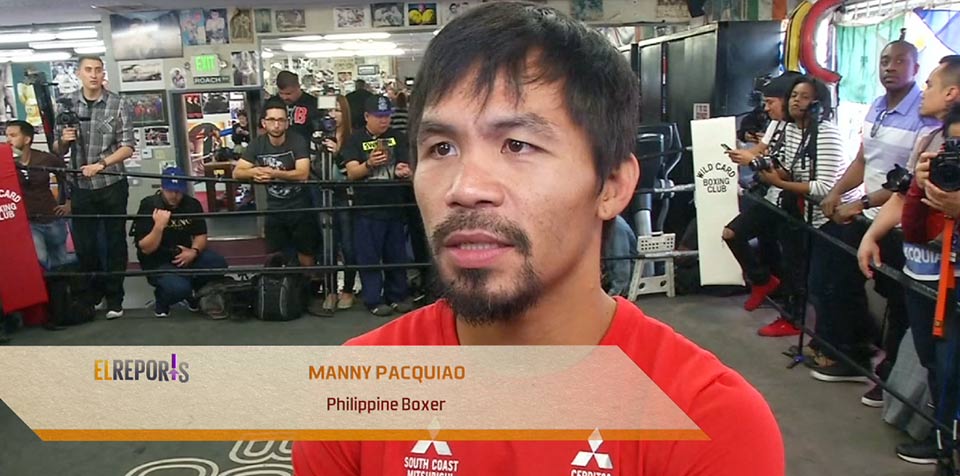 Speaking during the session, the politician cum boxer hinted that his long and illustrious career will end after his upcoming fight.
"I'm not tired with boxing, But I made the decision to retire after this fight and focus on serving the people. If win in the senate it will be a big, big responsibility and hard work."
Commenting on his upcoming bout with five-time world champion Bradley, Pacquiao said:
"Im expecting a more aggressive Bradley because of his new trainer Teddy Atlas," explained Pacquiao, on Bradley's new style under Atlas, who formerly trained Mike Tyson. "We saw that in his last fight and I believe we can create more action in the ring compared to the last fight that we had."